The benefits of our yoga teacher training program are rewarding and extensive. In this immersion we will go deep into the practice of asana, pranyama, meditation, journaling, and yoga nidra.  We will explore alignment in the physical body that supports and promotes a joyful and artistic expansion of our light.  We will also delve in the basic principles of Dinacharya (daily rhythms) that help us align with nature and our optimal health.  In addition to a deeper connection to your yoga practice, you'll experience the following: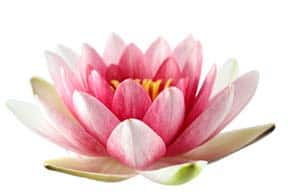 Optimal Alignment
As you learn what optimal alignment is, you'll become dedicated to your own optimal alignment.  You'll discover techniques to shift patterns of misalignment in order to feel more free and joyful in your body!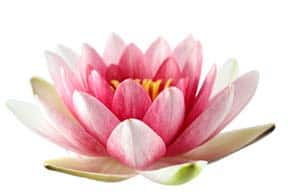 Freedom & Authenticity
You'll be able to accomplish things you never thought you could do…physically, mentally, spiritually, and emotionally! You'll live the light of your TRUTH, and learn how to align authentically with the greater possibility of YOU!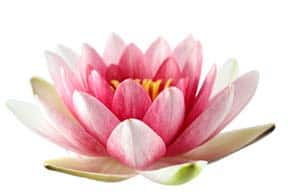 Community
You'll immediately be a part of a loving, supportive, heart-centered community of yogis and yoginis who are committed to your success! Connect with a consistent group of like-minded friends, who will witness, support and encourage your growth!
Live Your Truth, On and Off the Yoga Mat
Yoga is designed to take you on a journey deep into yourself. to the source of your limitless creativity and freedom.  Tap into your inner well-spring.  Experience the abundance of your being through your practice then, learn how to guide others on the Path home to their hearts as well.  Embody freedom, ease, joy, love, connection, and community you never realized was possible. You will experience profound healing on all levels - physically, mentally, emotionally, and spiritually. Sign up to our yoga teacher training program to live your truth today!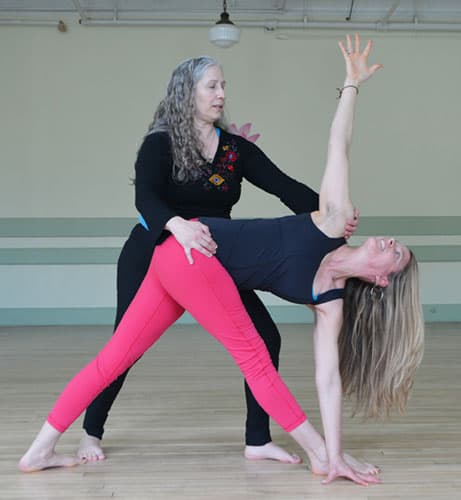 Delve Into A Deeper Practice Experience With Our Teacher Training Program
Our Yoga Teacher Training Program will help weave the transformative benefits of yoga into all areas of your life.  Even if you don't intend to teach, you'll reap the profound benefits of a deep shift in awareness as you commit to this journey. In particular, this program is ideal if any of the following are true...
You want to integrate yoga more fully into all areas of your daily life
You want to connect with a heart-centered community of like minded yogi's who are there to support you on all levels
You might want to teach yoga sometime in the future
You want to learn more about detailed alignment in yoga asana's, therapeutic yoga, philosophy, breathing exercises, meditation, relaxation techniques and more
You want to heal your mind, body, spirit, and/or emotions
How The Program Works
The program consists of 12 training sessions, which are held one weekend per month, for a year. Sessions will take place on Saturdays (8am to 5pm), and on Sundays (9am to 5pm).
You will have the chance to participate in both active and passive learning, ranging from techniques, training and practice, to methodology, ethics, anatomy and physiology. Every student will complete a teaching practical. During this part of the training, you will learn about observing and assisting, also having the opportunity to lead a supervised group and class teaching including feedback from our instructors.
Allowing a month between sessions offers our trainees the time to assimilate and deepen what they have learned, through personal practice and reflection. Each month, students will be assigned some homework and reading to complete between sessions, further encouraging their self discovery and the growth of their practice.
NEW TEACHER TRAINING PROGRAM Starts April 5&6 2018!
Amazing EARLY BIRD Benefits when you register by July 31, 2017! VSAC grant scholarships available this June!
Module 1 (1st group of 3-4 weekends)
Yoga basics and principles of movement. Teaching fundamental alignment for basic poses, breath and movement.
Dates:
Module 2 (2nd group of 3-4 weekends)
Five principles of alignment, putting them into use w/ teaching, how to verbalize and instruct poses with alignment.
Dates:
June 2nd & 3rd
July 28th &29th
August 25th & 26th
September 29th &30
Module 3 (3rd group of 3-4 weekends)
Develop your theming, Therapeutics, hands on adjustments, Eight limbs of yoga, meditation.
Dates:
Oct 27th & 28th
November 18&19
December 8th & 9th
January 12th & 13th
February 23rd & 24th
GRADUATION!
Sign up by July 31, 2017 for Early Bird Benefits That Include:
Half Price entry to: Heart Of Yoga In Depth Immersion  -Highly recommended for T.T. students!  Sept. 10th, October 22, Nov. 12th, Dec. 3rd 2017  -Sundays 1-6 pm
Free access to online Ayurveda resources and Live Like a Yogi coaching.
 BOOKS!– Get them early and begin your deep dive into yoga!
 FREE Private Yoga/Ayurveda consultation with Andrea once you are registered and enrolled.
Access to your peers for discussions and support in a Closed Facebook Grou
Yoga Alliance approved:   Upon completion of this course and requirements, you qualify for National Certification as a Registered Yoga Teacher.  Although, this program may also be taken simply as a life enrichment without certification as your goal.
What Our Students Are Saying
We've had the opportunity to help, teach and inspire an ever growing community of soul searchers here at Heart Space Yoga Center. See what our students are saying about the Yoga Teacher Training Program.
"This program has started me on a lifetime of seeking self-knowledge and inspired me to keep delving deeper into the journey of yoga.  This training has offered me an amazingly strong foundation on which to build.  I am so honored and excited to bring this knowledge to my surrounding community."
-Faith Case
"I never could have imagined the depth and expansive-ness this teacher training brought forth in me.  The knowledge about yoga opened a window to the paths of many before me and demonstrated it's power and beauty in a way that shed light on more than just my physical practice."
-Donna O'Malley
"Heart Space Yoga is a welcoming, safe place that allows you to come as you are, challenges you to set and achieve goals, and connects you with other equally inspiring students!"
-Jennifer McGarvin
"The Heart Space Yoga Training was a phenomenal experience, which changed many lives and will potentially change the lives of many more!"
-Karen Kennedy
"Awe inspiring!!  Words cannot express the multi-faceted transformation that transpired for me!  The ability Andrea has to dive so deep into the world of yoga and make it so accessible to us was profound.  If you would like to deepen your practice, teach yoga, or simply gain greater understanding - this is for you!"
-Kate McCarthy
"This program was so diverse in the way of Anatomy, chant, adjustment, teacher practice, philosophy, and self practice.  I truly believe I would not have gotten this much material from any other program.  Andrea has so much to share and is extremely enthusiastic about teaching/sharing as much as she can."
-Alexandra Damato
Join Our Community Of Inspired Learners!
The Yoga Teacher Training Program is perfect for you, if you want to:
Improve your yoga practice,
Learn therapeutic alignment,
Embrace a life affirming philosophy,
Learn invaluable life skills, breathing techniques, meditation, relaxation, and more.
If you need to enrich and empower your life, you're in the right place, friend. Heart Space Yoga educational programs will provide you with the resources to learn, grow, and succeed in all aspects of your personal goals.
Start today, click the button below to register online, or click here to download the form and send it to us via snail mail.
Register Online Now!